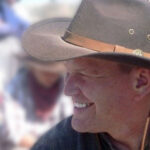 Dallyn Zundel was raised on a farm in southeastern Idaho raising potatoes, barley, alfalfa and racing quarter horses. He has always said that if he hadn't have become an artist, he would be racing horses with his father. It was the only other thing he loved.
After receiving a BFA from Art Center College of Design in Pasadena, CA in 1992, Dallyn has been working as an illustrator, artist, and graphic designer in Orem, Utah. Since then, he has received an MAED from the University of Phoenix and an MFA from The Academy of Art University in San Francisco.
In 2000 Dallyn discovered his love of teaching after being asked to take over an intro to drawing class at a local community college Since then, he has been teaching drawing, painting, and design for several different colleges and universities. Dallyn resides in Orem, Utah with his wife and children.
Click on artwork to see details.